Salak Hospitality HOMS service
1. Project Management Service
Project management services specialize in planning, coordinating, and executing projects according to specific requirements and constraints. We perform some or all of the activities related to project work, from conceptualization to completion. Emphasis is placed on creating and maintaining project milestones and the project schedule. The end goal is to complete the project on time and within budget. Project management services help organizations achieve project goals and objectives within scope, time, and budgetary constraints. We can also help optimize the allocation of resources and integrate the inputs that will drive the completion of the project's objectives. The development of a project plan is critical, as this document defines and confirms broader goals and specific objectives. The project plan also identifies tasks, describes how goals will be achieved, and quantifies the resources that are needed.
Project Management Service Service fee IDR 50.000.000/room
2. Technical Assistance
Technical Assistance is carried out by our team of qualified professionals who are specialized within the field and have property experience. They provide assistance in terms of architecture, design and technical support to owners, developers and investors to ensure that the construction of a new hotel or a completely renovated hotel meets the hotel standard that leads to easy operation and efficiency of both human resources and costs.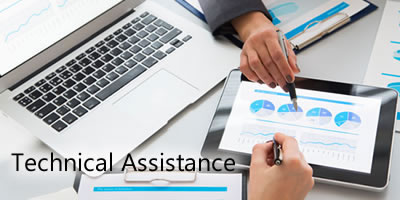 The scope of Technical Assistance:
To act as a liaison between Hotel management, owner, planner and architectural consultant as well as contractor. The responsibilities cover all aspects of reviewing project planning, design and specifications. The coverage areas include: Guest rooms, Meeting Rooms, F&B Outlets, Kitchen, Laundry, Management Office, Public Area Facilities, and Parking Area.

To conduct supervision visits before hotel opening and check the hotel's furnishings, fixtures and equipment

fo

r compliance with

the standard specifications of the proposed star hotel.

To ensure all requirements, such as design standards, construction, and operational meet the standards of the proposed star hotel.
To ensure the hotel fully complies with the National/International Life Safety Standards

.

Service fee IDR 35.000.000/room

.
3. Feasibility Study/Studi Kelayakan
One of the services provided by HOMS is to help prepare a Feasibility Study. Feasibility study is the result of an evaluation and potential analysis of the proposed or planned project. This analysis is based on an extensive and detailed investigation and study conducted by a competent team in the field. The analysis includes several aspects, namely Market and Marketing, Management, Finance and Technical. The results of this analysis will come to the conclusion of whether the proposed or planned project is feasible or not.
Service fee IDR 500.000.000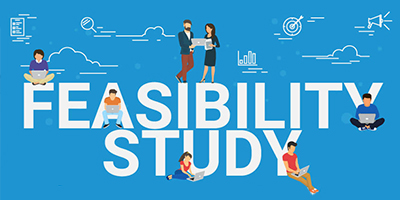 4. Standard Book for Hotel/Restaurant
A Standard Book is developed to provide the Hotel and Restaurant owners with the required minimum standards, procedures, rules, regulations, policies, and techniques for both management and operations. Besides aiming to be applied to the operating hotel and Restaurant, the Standard Book can also be applied by the Owners who plan to run a franchise business, it creates uniformity of all aspects.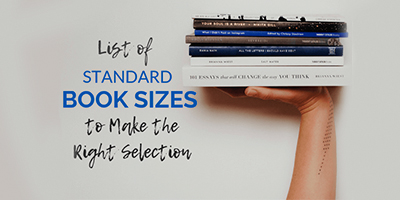 The scope in the Standard Book includes:
Brand Development

Quality Assurance

Employees

Training

Marketing

Reservation

Etc.
The Standard Book is needed in order to achieve and maintain high standards of quality and service to increase customer satisfaction. Customer satisfaction will lead to a return, greater customer retention and profitability. It would be a risk if a hotel property does not have any standard.
Service fee IDR 20.000.000/room
5. Hotel & Property Design Development
We deliver innovative Architecture, Engineering, and PM/CM services globally. World Class Services. Team Of Experts. Services: Planning & Design, Building Design Services, Interior Design And Engineering Services, Program And Construction Management. we believe that each space is unique. Our aspiration is to enhance qualitiy of space, with serenity and beauty at its core.
Service fee IDR 25.000.000/room
6. Management Set Up & Pre Opening
Management Set Up is a planning stage of creating hotel main system for hotel operation. Management Set Up can be done either by creating a new system or evaluating and revising an existing system. The purpose of this stage is to create the most effective and efficient system for hotel operations, where the final results is to get the maximum Gross Operating Profit (GOP). Management Set up Includes the arrangement of Organizational Structure, Working Area Zoning and Task Units, SOP and Job Description, Work Flow and Flow Chart, Training Matrix and Hotel Quality System.
Service fee IDR 500.000.000
7. Hotel/Restaurant Management System
Hotel/Restaurant Management System is a system/software used to connect and integrate one/part of operation to the other/part of operations in a hotel/restaurant operating system. The system must be able to manage all parts of hotel operations more effectively and efficiently, easily monitored and controlled, and most importantly, easily accessible to the management and owners.
Service fee IDR 1.000.000.000
8. Training
Orientation Program is to introduce all employees to the organizational structure, company's vision and mission and corporate culture. They are also required to get hospitality training such as service excellence, complaint handling, telephone courtesy, psychology of service, up selling skills, and business ethics. The training is not only done once, but repeatedly and continuously in a frequency that allows to evaluate improvements. Assessment and Evaluation is carried out at all times both theoretically after the training and directly when doing daily work.
9. Operator
HOMS - Salak Hospitality can work together as an operator/management of property/hotel for a certain period. Our duty is to manage and evaluate hotel operations in order to obtain the maximum Gross Operating Profit (GOP). Our strength as an operator is that we are experienced in the Hospitality Industry and Education for more than 18 years. We are affiliated with Sekolah Tinggi Pariwisata Bogor (STP). All Standard Services and Technical Assistants are under the direct supervision of Sekolah Tinggi Pariwisata Bogor (STP).
10. Hotel Marketing Management
With our experience for more than 18 years in Hospitality and during the long period, we have been able to survive, develop, and add new properties amidst a rapid micro and macro-economic conditions change. One of the factors of our success is our expertise in developing a marketing strategy to achieve the company's goals, that is, to get the greatest profit.
11. RAISA : Robot Artificial Intelligence Special Application
RAISA, an Artificial Intelligence (AI) implanted into the machine, can answer questions in Indonesian language. The question types are programmed as needed.
Artificial Intelligence has now become a part of our daily life. AI technology development provides very significant benefits in various aspects of life such as reducing the number of queues, increasing service professionalism, improving the image of technology implementation, reducing misinformation due to human error, and providing accurate information.
The development of AI would be very sophisticated in the future because of its rapid growth and contribution to human civilization and industry.
RAISA Application:
HOTEL
Raisa is responsible for helping hotel guests:
To provide some information about the location of hotel facilities.

To provide information about room location.

To fill in the Check in form.

To answer guest question.

To provide information of welcome drinks location

To provide interesting quizzes for hotel guests, for attraction
Café
Raisa Café serves helps visitors:
To provide some information about the location of hotel facilities.

To make order

To provide some information about Special Menu & Promotion

To provide Product List and Price

To answer guest question
B. School
To provide information related to School/University Programs

To provide information about Tuition fee

To provide information about School/University

To provide information about the classroom and Facilities location

To answer students questions
Download RAISA application here.
12. House Service & Maintenance (HMS)
We provide best profesional service and best guarantee for every need at your house which are :
1. Plumbing Service : Instalation, Service and Maintenance
2. Electricity Service : Instalation, Service and Maintenance
3. Air Conditioner : Service & Maintenance
4. Wifi / Internet Service : Maintenance and instalation
5. Disinfectant cleaning treatment : Service and maintenance.